Personalize your website for each visitor
A standard website is exactly the same for everyone. Clients on the other hand are different so why would the same approach work for all? We help hotels differentiate commercial strategy and adapt messages to each user.
A full set of targeting criteria and customization
Our targeting system is unique, with over 40 built-in criteria and the option to customize and build your own.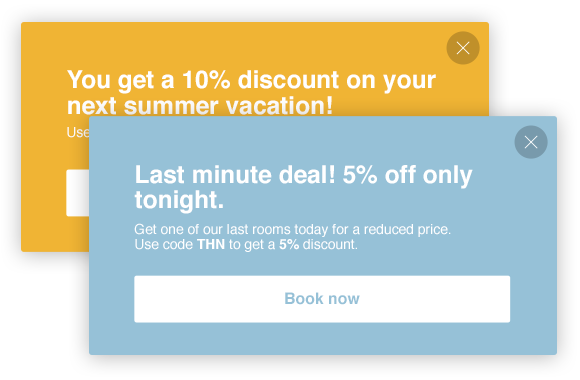 See your changes live, in real time
No technical skills required. Anyone on your team can use our platform and create campaigns in minutes.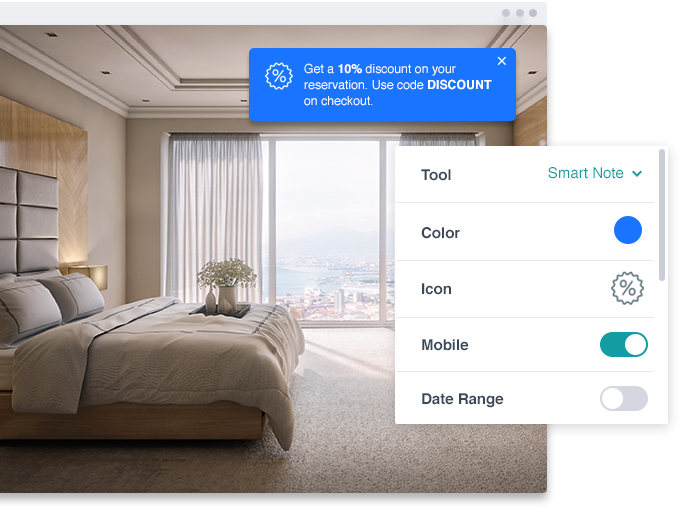 The right fit for every hotel
With multiple formats to choose from, both pre-defined and customized, messages will always look great on your hotel's webpage.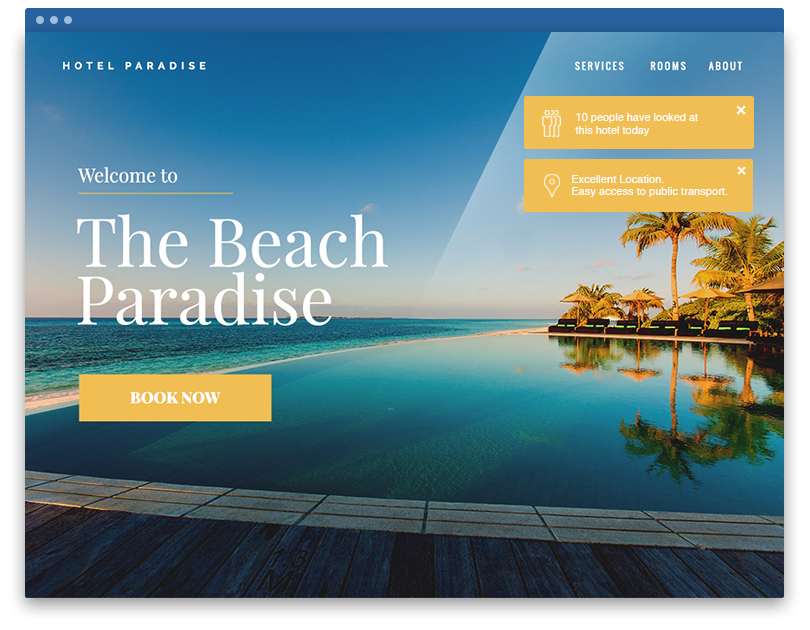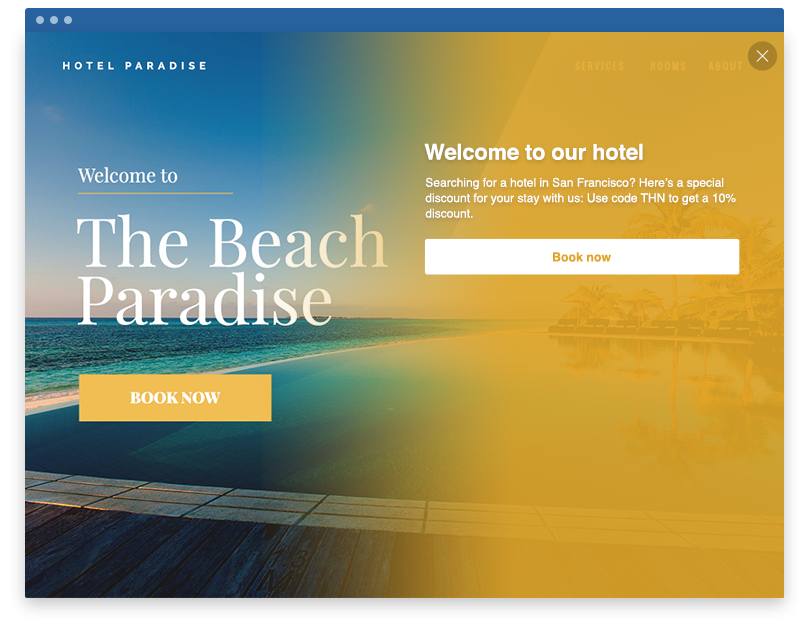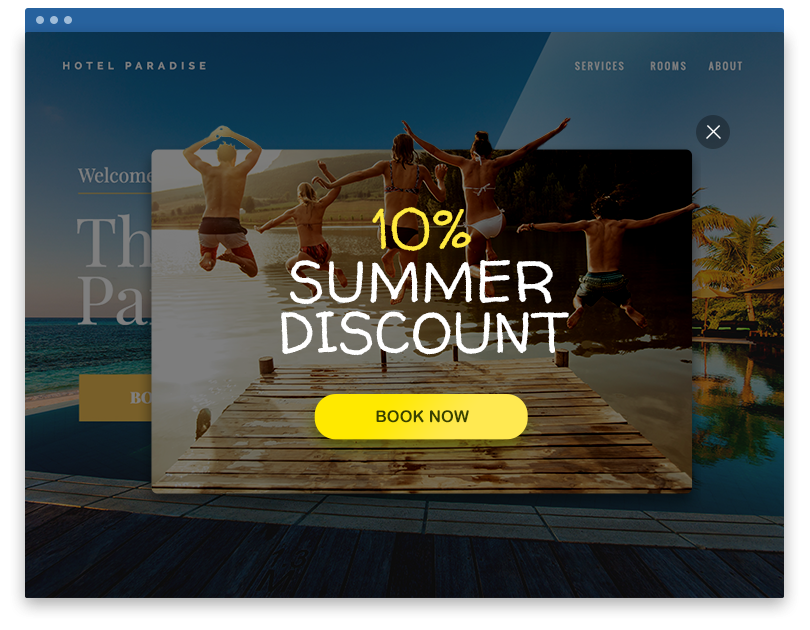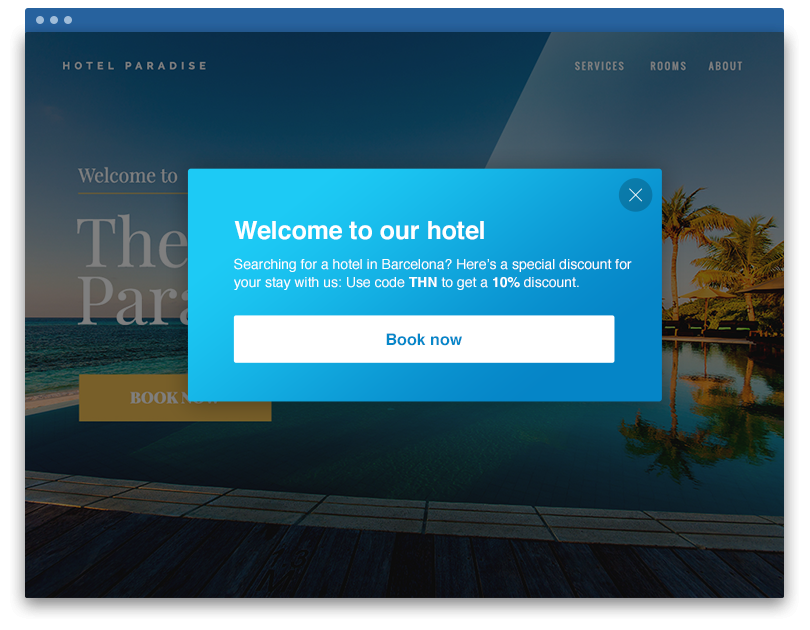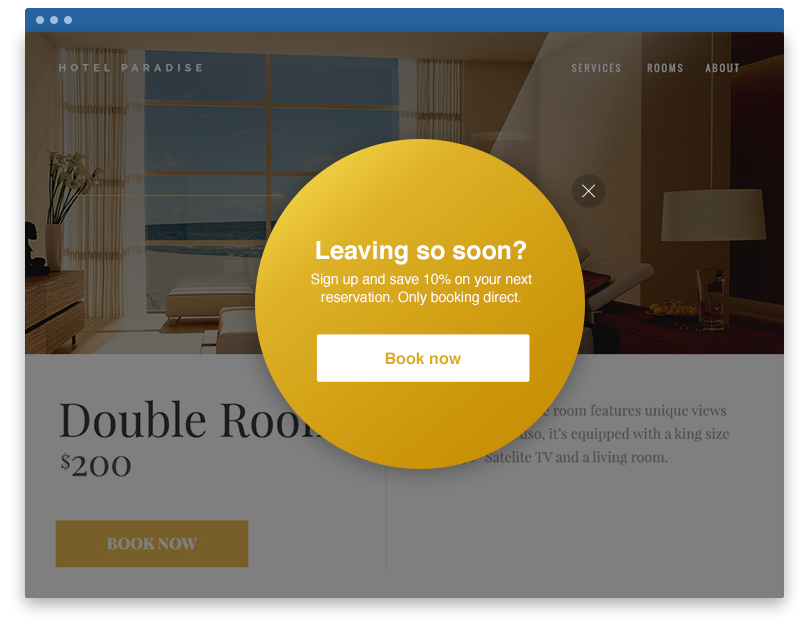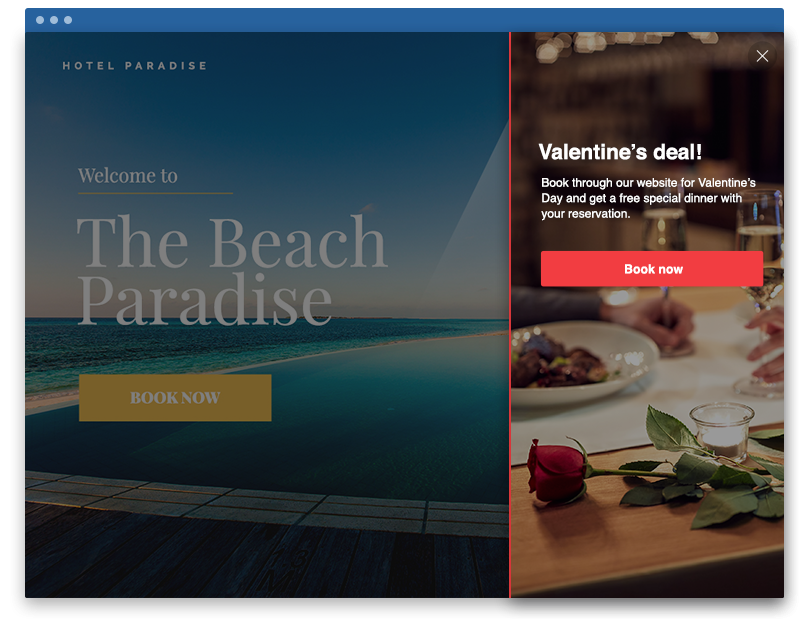 Request a demo
A live demo is worth a thousand words
Ooops! Something went wrong. Please, try again later!
Great! We'll be in touch!